Vehicle Loans
Get into a new ride with a vehicle loan from Telcoe. We offer competitive rates and flexible terms. Apply today for a great auto loan rate.
AUTO LOANS
Take the wheel on your next adventure with our great rates. Whether it's a new or used car, truck or motorcycle, we can help you finance it and even refinance your current loan. As a member-owned credit union, our loyalty is to you, not the dealerships. 
Apply Now
View Rates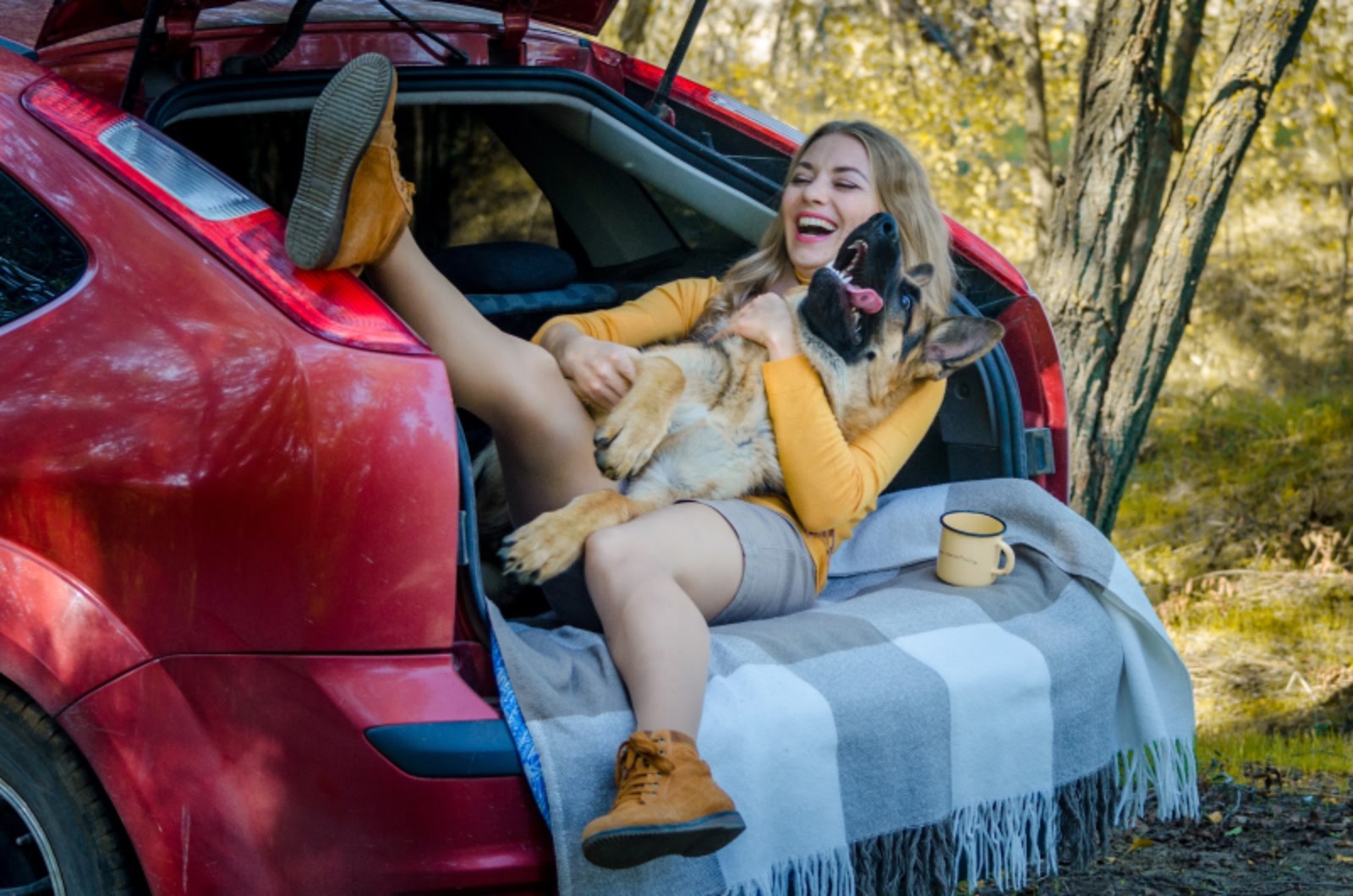 GET APPROVED TODAY
Competitive low, fixed rates 1 on new and used 2 vehicles and motorcycles
Virtual auto buying made easy
Choose from a wide range of repayment terms to fit your needs
Pre-approval and resources for extra bargaining power at the dealership
Purchase from:


An individual
Online
In or out of state

$15 application fee
Turnaround time in as little as 1 hour, depending on the type of purchase 3
Helpful loan advisors with working knowledge of local auto market
Local, Arkansas decision making and processing
Friendly, attentive service from start to finish
Stress free buying tips & online research tips
Every December we offer a SKIP-A-Payment option
  Sample Payments
APR AS LOW AS*
 
 
APPROX. LOAN PMT.
($25,000 LOAN)
 
 
 
 
5.74%
48 months
 
      $584.30
6.24%
60 months
 
      $486.26
6.34%
72 months
 
      $418.20
BUYING TIPS

Personal Assistance
We can assist with a vehicle purchase or refinance. We can also offer up to 90 days of no payments.
We would be happy to assist you in person or over the phone during business hours.
Buying Advice
Telcoe is here to help you navigate the winding roads of car buying.
How much do you want to pay monthly?
Need to upload your auto insurance?  Change agents? Receive a letter of missing insurance on your vehicle loan?  Upload Here
---
REFINANCE YOUR AUTO
It's easy! The entire process can be completed online, over the phone or email. We are here to help save you money. No matter your credit score, we offer competitive rates.
Request a Refinance Savings Quote
Moving Your Loan to Telcoe
Competitive low, fixed rates on vehicles, motorcycles, RV
Choose from a wide range of repayment terms to fit your needs

Payroll deduction payments 
Coupon book
Auto pay from your checking, etc 

Option to defer your first payment up to 90 days
No prepayment penalty
$15 application fee +$15.10 title transfer fee
December Skip-A-Payment Offer
Example of savings -Loan Amount $35000 :
Current Rate 7.99% Term 60mo Payment $709.50
Moving your loan to Telcoe:
New Rate   6.24%  Term 60mo Payment $680.76
Savings of $46.76 per month by moving your vehicle loan to Telcoe.
*APR=annual percentage rate.  Rates quoted as of 7-11-23.  Assumption above is for a new 2023 vehicle.  Rates subject to change at anytime. The loan rate is based on the credit score, application, loan to value, collateral, etc. 
---
ADDITIONAL COVERAGE
Enjoy greater peace of mind, knowing you and your loved ones are covered.


Investments/Insurance/Warranties: Not NCUA Insured • Not Credit Union Issued, Guaranteed or Underwritten • May Lose Value
1 Rates shown are Annual Percentage Rates (APR). Rates will vary depending on credit worthiness and are subject to change without notice. Loan terms available may vary depending on amount borrowed, the length of contract, credit history, and payment method. All loans are subject to approval. Regular terms and conditions apply. Telcoe Federal Credit Union is an Equal Opportunity Lender.
2 Older models may apply, please see loan representative for more details.
3 Turnaround time frames may vary based on the amount of time it takes to get the required paperwork and documentation to our loan department.
---
TRUE CAR
You already come to us for great rates on car loans. Now you can join thousands of other smart shoppers by taking advantage of exclusive discount pricing when you use our hassle-free car buying service powered by TRUECar®.
LEARN MORE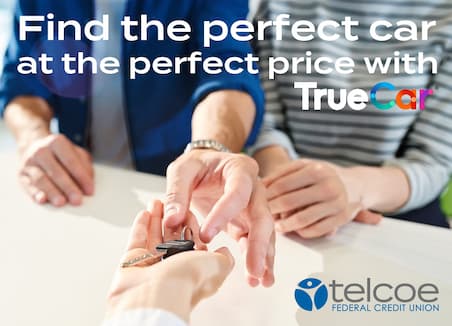 CAR BUYING MADE SIMPLE

How does it work?

Finding a new or used car is simple with our auto buying service. 
Find your car
Lock in Savings
Secure your Financing with one of our friendly loan officers
Get your Car
SEARCH FOR YOUR NEW CAR

Start taking advantage of our discount pricing and begin the search for your new or used car today.
---