FAQ
Find answers to the most common questions about Telcoe Federal Credit Union and the services we offer. Let us know how we can help.
Frequently Asked Questions
      Where can I find the most up to date Telcoe Member Newsletter & Special offers?
Telcoe shares special events and offerings on our social media (Facebook, Twitter, etc.) channels as well as Telcoe Blog and Member Newsletter.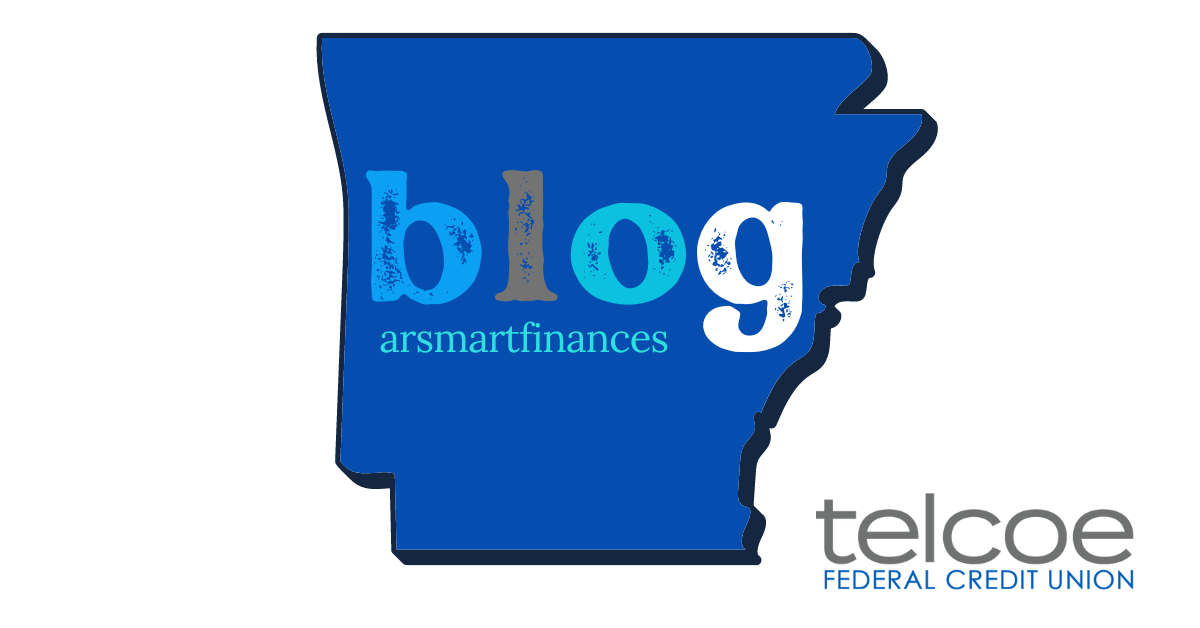 What are your hours of operation? 
View our current Locations & Hours. Check out our early morning hours and even Saturday hours.
  Who can be a Member of Telcoe Federal Credit Union?
If you have a family member that is a member of Telcoe you would be eligible to join.
If you currently work at or are retired from an Arkansas employer that is partner with Telcoe. We are a FREE employment benefit for many Arkansas employers. 
  How I can apply for a loan?
You can apply by calling 501-375-5321, visiting one of our 4 locations or by logging on to your account at www.Telcoe.com.
What is Telcoe's Routing number?
282075523 NOTE: This is not sufficient for an incoming wire. See further down for wires.
How can I make a deposit to Telcoe? 
Mobile Deposit inside the Telcoe app
Mail in to TELCOE PO BOX 34200 LITTLE ROCK AR 72203-4200
Visit one of our Locations either during business hours
Utilize our branch NIGHT DEPOSITORY. The night deposit is on the wall of our locations and you can deposit cash or check in an envelope that will be placed in a locked vault. Telcoe staff retrieve the next business day as soon as we arrive.
You can also send money from another financial institution electronically using your bill pay to your Telcoe account. 
Can I change my address online?
Yes, if you are logged into your Telcoe account online you can make an address change.  Or you can fax  your request to 501-375-6233 or mailing a letter with your signature to:
Telcoe Federal Credit Union
P.O. BOX 34200
Little Rock, AR 72203-4200
How can I take advantage of the December Skip-a-Payment program?
Auto, RV, Boat, and Motorcycle loans are loan payments that can be considered for the December Skip-a-Payment program. Not all loans qualify please visit the link and see the details.  This begins in October and is available to complete the online form request at that time for the upcoming December payment(s).
Why should I move my auto loan to Telcoe and refinance?
Most people refinance their vehicles because they can save a lot of money compared to their original loan. Perhaps the dealer gave you a higher rate than you should have had, or included extras you didn't know you agreed to. Perhaps your credit score has improved and you qualify for a lower rate, or interest rates have fallen since you got your current loan. Whatever the reason, refinancing often means that you have the very same car for a lot less money every month.
Why was my debit card declined at the gas station?
Most gas stations require you to enter your PIN at the pump before allowing you to pump gas into your vehicle. When they do this, they inquire on your balance and submit an approval for  $75.00-$150.00 available in your account before it will allow you to proceed. If you do not have that balance, it will decline your card and tell you to see a cashier. We see Walmart Murphy USA gas stations regularly requiring $100.00 be available in the account, while Kroger requires $125.50. This amount can be higher if you use a gas station that also services 18-wheelers.
We recommend that you prepay inside if you have less than $150 in your account as we do not know how much the pump is going to require you have on balance prior to pumping. Some gas terminals list it clearly on the pump itself, but some do not.
How can I send money to a friend, family, or my bank account elsewhere?
Members of Telcoe with a Telcoe checking account can log on to www.telcoe.com and click on BILL PAY. Bill pay allows you to send money with just the cell phone number of the individual you want to receive funds. You can also choose to pay a company or individual buy using their routing and account number. You can even choose to have a check mailed to an individual or business. This is great to pay the man you mows your yard, etc. 
Where can I find my account number?
You can find your account number(same as member number) located at the top of your account statement. If you have electronic statements, all you need to do is login to online banking, click e-statements, and review your most recent statement. The account number can also be found on the bottom of your check book. We highly recommend and encourage the use of online banking and e-statements so you have quick and easy access to your banking information.
How can I check my account balance?
You can check your balance through online banking and 24/7 telephone teller.
How do I access 24/7 telephone teller?
Call 501-375-2648 (or our Toll-Free number 800-482-9009) and enter your member number (account number). When the automated service asks for your password (PIN) this is defaulted to the last 4 of your social security number. It is not the same as your debit card PIN unless you have changed the PIN yourself. We do not keep record of your PIN numbers. Save this number in your phone. 
How can I find a SURCHARGE FREE ATM machine?
Telcoe is a member of two different surcharge free ATM networks, https://co-opcreditunions.org/ and www.culiance.com. There are over 300,000 surcharge free locations nationwide. You can even text a zip code to 91989 to find a location nearest you.
How can I withdraw funds from my account?
If you have a savings account, you can use 24/7 Telephone Teller to withdraw funds via check and have it mailed to the address on file or you can stop by one of our 4 Arkansas locations.
How many withdrawals do I get from my savings account before I am charged a fee?
Prime Share Savings – 2 withdrawals from a prime share per month
Quarter Plus Money Market – 3 withdrawals and 3 transfers per month
How do I keep my Telcoe account active?
The easiest way to ensure that the account does not go dormant is to make a small transaction regularly. Payroll deduction from work or retirement funds are easy to setup. This may be a small deposit or a withdrawal. Use 24/7 Telephone Teller to call and request a mailed withdrawal or stopping by one of our 4 locations (even on Saturday until 11:30am) to make a deposit or withdrawal.
How do I keep my savings account from going dormant?
Make a small deposit to keep your account from going dormant. You can stop by one of our 4 Arkansas locations, send an electronic deposit from your current checking accounts online bill pay service, mail to Telcoe Federal Credit Union, PO BOX 34200, Little Rock, AR 72203. If you need more information, please do call or email a Telcoe account specialist at 501-375-5321 or email.
 I have changed jobs, can I keep my savings account?
Once a member always a member. You can take Telcoe with you to different jobs, locations, and states. Most employers allow you to have not only a primary checking account deposit, but a secondary deposit. If you are no longer receiving deposits, you can still keep your account we just ask that you remember to keep it from going dormant or inactive.
 How do I reset my online banking password?
Online Banking – Login to online banking from your browser and click on settings in the top bar. Scroll to the bottom of the page and you will see the option to change your password.
Mobile App – Login to your mobile app and tap on the three horizontal bars in the upper left corner and tap on preferences. You will see an option to change your login password.
 I tried to activate my debit card with the phone number on the front of the card but it doesn't take my PIN?
Your PIN for activating your debit card is not the PIN number on the card. It is the PIN number for your telephone teller.
 I have a charge from the gas station that I did not do! I did get gas but they have a hold on my debit card. What is this?
When you use your debit or credit card at the gas pump, they check your card to ensure there is anywhere from $75 to $150 available in your account. Once you pump gas this hold should release. If you swipe your card more than once, this hold will linger because you didn't get gas for that swipe. This hold will release in 10 days. You can always give us a call at 501-375-5321 and we can review the account to determine if the hold can be released early.
 I have a hotel hold on my card for 30 days, but I have already checked out of the hotel. Why is this still there?
If you use your debit card upon check-in for incidentals, the hotel places a hold on those funds. It could be for $50 or they could authorize $50 every day. When you check out using the same card this should come off hold, however if you pay through other means – cash, another card, travel agency (like expedia), or the hotel comps your room – this hold doesn't release. The hotel does not send us notification when they release the hold. We recommend using a credit card for travel and entertainment transactions to prevent your funds from being held in your checking account.
 Why does my debit card not work to rent a vehicle?
Telcoe blocks rental vehicle transactions on debit cards. We recommend using a credit card for rental purchases as the rental company can come back months later and take money from your account they say you owe regardless as to the balance in your account, causing you to go negative and have other items returned as insufficient funds.
 I need to put a stop pay on my debit card for a merchant. How can I do this?
Unfortunately, we are unable to put stop pays on debit card transactions. The only way we can prevent them from charging your card number in the future is to close the debit card number and for you to get a new debit card. There is a $15 fee for a new card number.
 Why should I order a box of checks?
When visiting a Telcoe branch all withdrawals from the teller come from your Telcoe savings account unless you write a check to 'cash' or yourself to give to the teller. Savings withdrawals are free for the first 2 and $5 each for 3rd or more. Card systems do go down occasional (the merchant, ATM machine, visa/mastercard, etc.) Having a paper check in your billfold can help you access cash without the need for a card.
Also when you rent a home or want to setup automated payments for bills, a VOIDED check is most likely required. This is to verify the routing number and full 13 digit account number has been verified for the automated payments.
 Why did I receive a Tax Form 5498 from Telcoe in late May/June?
If you are under 70 1/2 and have an IRA or  Health Savings Account, you may have received a Form 5498 in May(the IRS extended till June this year). The purpose of the Form 5498 is for the financial institution to verify to the IRS that you did indeed make the contribution that you claim you did on your tax return. Since everyone has until April 15 to make those contributions, the IRS gives the financial institutions until May 31 to send the Form.
Before you file it away, make sure the financial institution reported accurately. It only takes a few minutes to check it out – does your contribution amount look correct? Did you take any distributions, and if so, do those look correct? (If not, make sure it says 0.) Is your SSN correct? Your name, including your middle initial?
 How do I wire funds into my Telcoe account?
When you need to wire funds to your Telcoe account, you need our wire instructions. Please see our fee schedule for wire fees. Please provide the following instructions:
Wire To: Catalyst Corporate Federal Credit Union
Plano Texas
ABA #: 3119-9051-1
For Credit To: Telcoe Federal Credit Union
Account #: 2820-7552-3
For Final Credit To: Name: (of the member that is RECEIVING the funds in their Telcoe Account)
Account #: (account number of the member that is RECEIVING the funds)