Home Improvement Loans
Enjoy competitive rates and easy financing so you can make your home exactly as you want.
Benefits of Using a Home Improvement Loan to Pay for Your Projects
Key Details on Home Improvement Loans in Arkansas
Telcoe Federal Credit Union offers home improvement loans so you can get your home looking exactly how you want without putting a lien on your property.
Designed specifically for home improvement, renovation, and remodeling projects
Works like a personal loan and with a competitive, fixed Annual Percentage Rate*
Repayment terms from 1 to 15 years
Minimum loan amount $2000 and maximum $25,000**
Receive loan funds at the time of closing
No closing costs
No appraisal fee
No home equity or collateral needed, so no lien is placed on the property
Loan application fee of just $15
Let us help you renovate, renew, and restore your home today!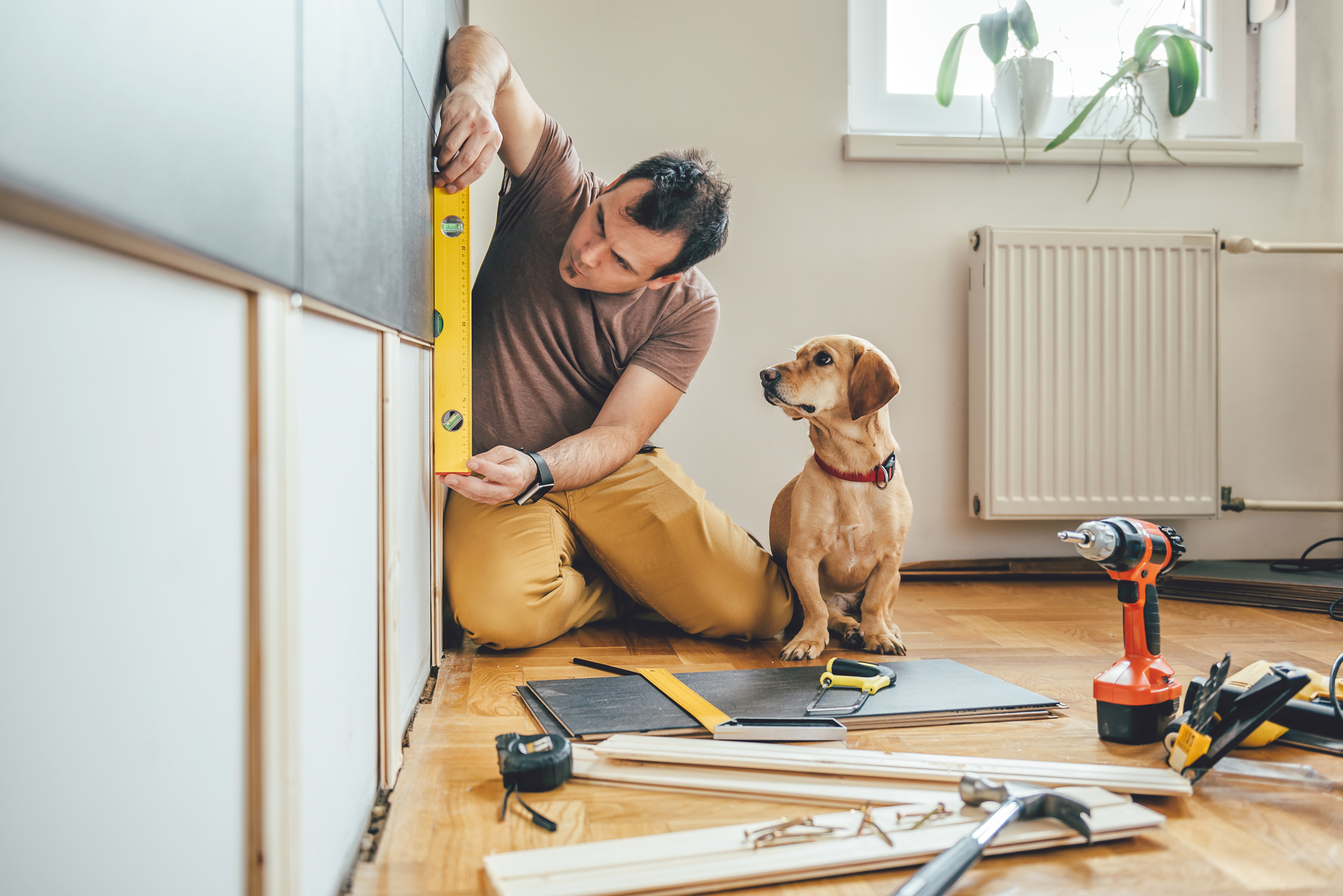 Rates for Home Improvement Loans in Arkansas
| LOAN TYPE | APR* |
| --- | --- |
| Unsecured Home Improvement | As low as 6.14% |
See Our Simple Home Improvement Loan Application Process
★★★★★
"I tried several different banks and had trouble getting a loan, but when I first called TFCU within a week I had the check in my hand. I worked with Michelle who is top notch and will definitely be coming back for years to come."
– Justin F., Little Rock, Arkansas
FAQ About Home Improvement Loans in Arkansas
How does a home improvement loan work?
A home improvement loan is a type of installment credit, like a personal loan or auto loan.
You borrow the amount you need for your home renovation projects.
You receive the funds as a lump sum payment.
You pay the money back over your preferred term with a fixed interest rate.
Higher credit scores and shorter loan terms tend to get the lowest rates.
Monthly payments remain the same over the entire loan term.
How is a home improvement different from a home equity loan or home equity line of credit (HELOC)?
Home equity products borrow against the equity in your home. Home equity is the difference between what your home is currently worth and what you owe on your mortgage.
You provide your home as collateral for a home equity loan or HELOC, often in second place after your mortgage. If you don't repay the funds, your home may be seized.
Because your home secures a home equity loan or HELOC, you may get lower rates and be able to borrow more than with an unsecured home improvement loan.
Can you do the home improvement work yourself, or do you need to hire contractors?
You can do the work yourself, but you need to collect supply cost estimates. Home Depot and Lowes both will provide you with a supply estimate for your project; you can email or fax it in with your application.
How quickly can I get the funds?
You will receive the funds in your credit union or bank account as quickly as the next business day after we receive your completed application and necessary supporting income and estimate documents.
What does my credit score need to be?
You need good to excellent credit with a score of 660 or higher. If your score is lower than 660 please ask a Loan Specialist about other options. We can even offer options to improve your credit score.
As well as qualifying, your credit profile impacts what rate you get. We may also consider your debt to income ratio (DTI) and other factors.
What kind of documents will I need to provide?
You should have these documents ready when applying for a home improvement loan:
Recent pay stubs, W2's, or tax returns
Copy of your Social Security card
Completed online loan application
Cost estimate or proposal from a contract for the home improvement work to be done
Copy of 1st mortgage statement (or, if paid in full, a copy of your homeowners policy)
Could a prior Bankruptcy filing limit my loan options?
If your bankruptcy is discharged for two full years and you have re-established credit with at least two installment tradelines and two revolving trade lines and paid as agreed, loan approval is an option.
What are the property requirements?
This list is not comprehensive, but in general:
Must be your primary home
Only available for single-family detached homes or a Townhouse/Condo
Can I use the home improvement loan funds to repair a rental property?
This loan is available for your primary home only. We do have other loan options to assist you with rental property. Please contact us.
Do I need to pay a loan origination fee or closing costs?
There are no closing costs or home appraisals needed for this loan. You simply need to pay a low $15 application fee.
These are some of the advantages of a home improvement loan compared to a home equity loan or HELOC, when the fees and closing costs can be expensive.
Ready to Take Your Home to the Next Level?
*Annual Percentage Rate(APR). The APR received is based on the individualized credit history of the borrowers(s) and application. The borrower(s) must be the homeowner(s).
**Payment Examples: $25,000 Home Improvement Loan with a 120 months and APR of 7.94% is a payment of $ 302.53. This equates to $36303.24 over the life of the loan.
Membership is required.